Posted on
Building an Impact with Roc Solid Foundation
It all started with a google search: "nonprofits for outdoor play." We began our search for a partnership that could impact families battling childhood cancer through the love of play. It wasn't long before Roc Solid Foundation came into the picture. Through our Impact program, we partner with like-minded organizations who create meaningful change in their communities. We build our brand on the ability to live without worry. That's what we see in Roc Solid—the ability for children and families to heal through play.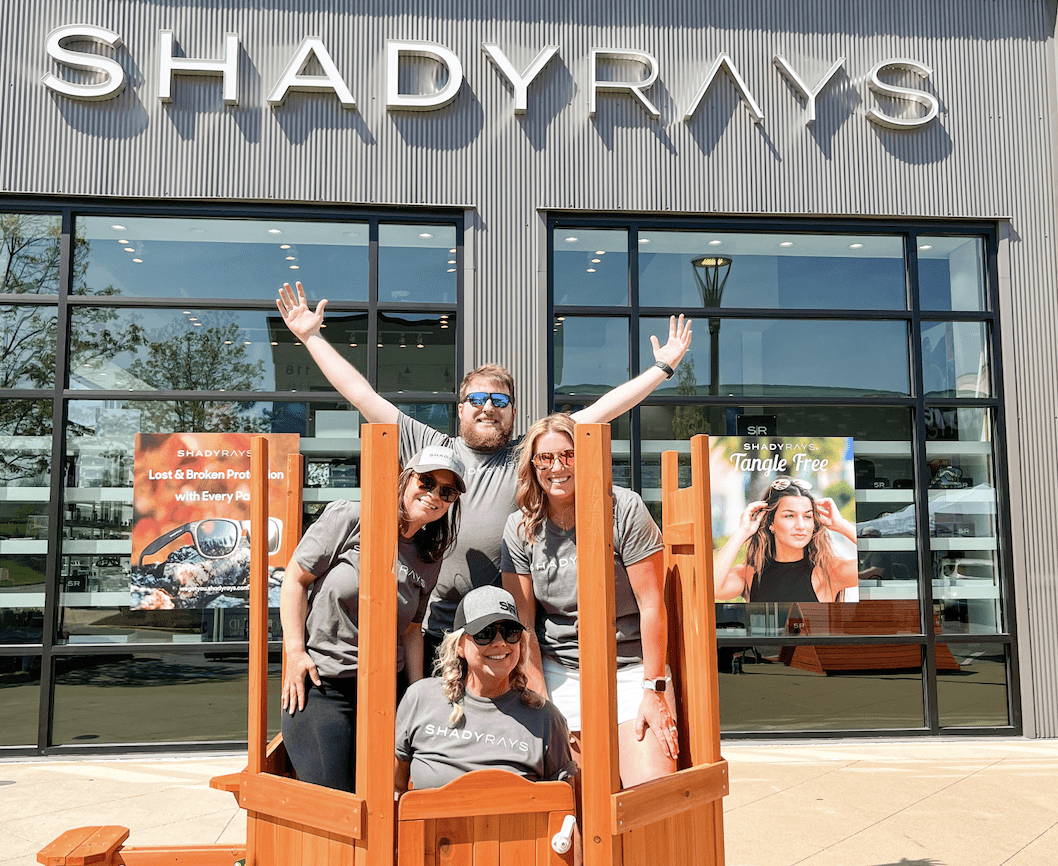 In April 2023, we kicked off the partnership by building Roc Solid's very first Kentucky playset for Logan, age 3, and his family at our flagship retail location in Lexington. Shoppers and employees at the Summit were thrilled to find out what all the noise was all about when they heard what the team was working on for Logan. Although the sunshine was warm, there were no complaints from anyone. Instead, music and laughter could be heard all around the store front as the playset came together.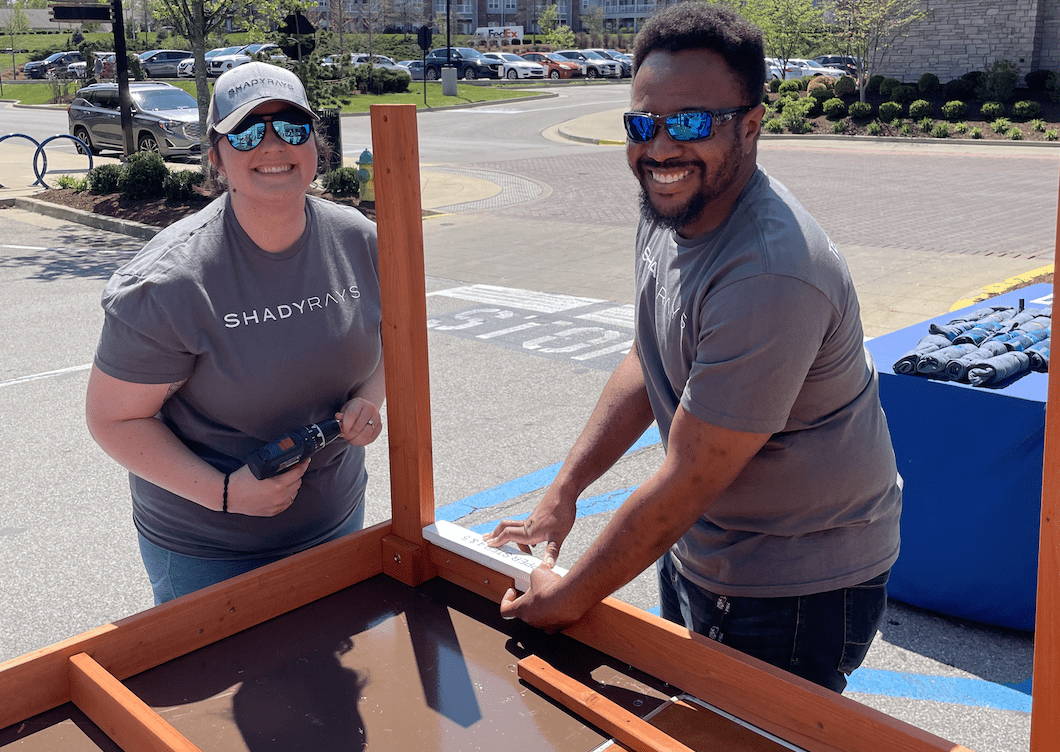 As the last screws went in and the slide was tested by the team, it came time to pull the limo around for Logan and his family to see their new playset. Logan and his sister Vanessa came around the side of the limo to face their new playset before quickly sprinting for it. There was not a dry eye in the crowd as Vanessa, age 9, shouted, "Come on, Lo-gee, play with me!" as she ran toward the playset.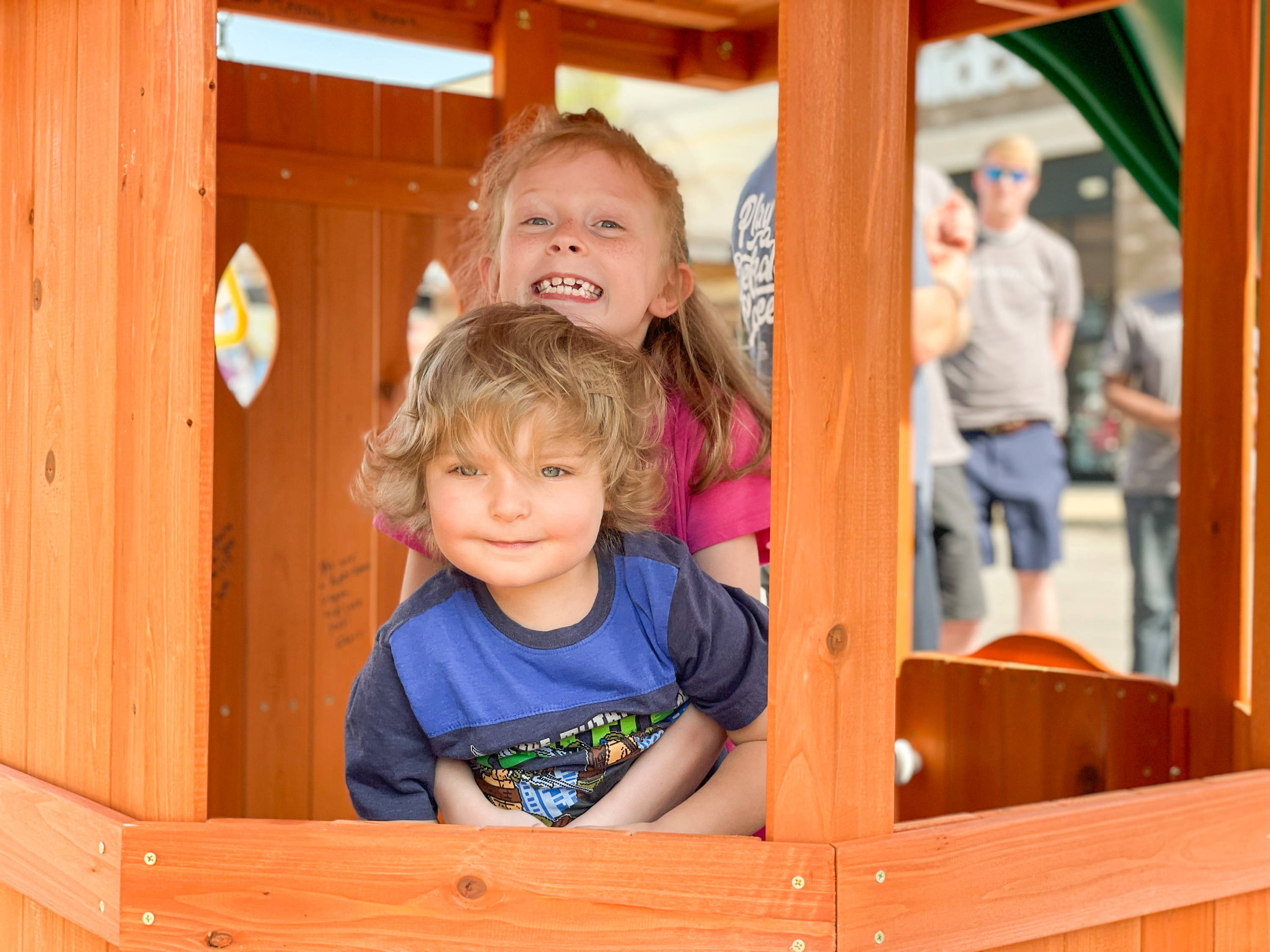 Of course, we couldn't let the family leave without a new pair of sunglasses for each of them. Logan picked out the X Series with bright green lenses to look like a ninja turtle, while Vanessa chose a Classic white frame with pink lenses. Everyone there had a smile on their face and a tear behind their shades, deeply feeling that same hopefulness for Logan. It was a memory that we will never forget.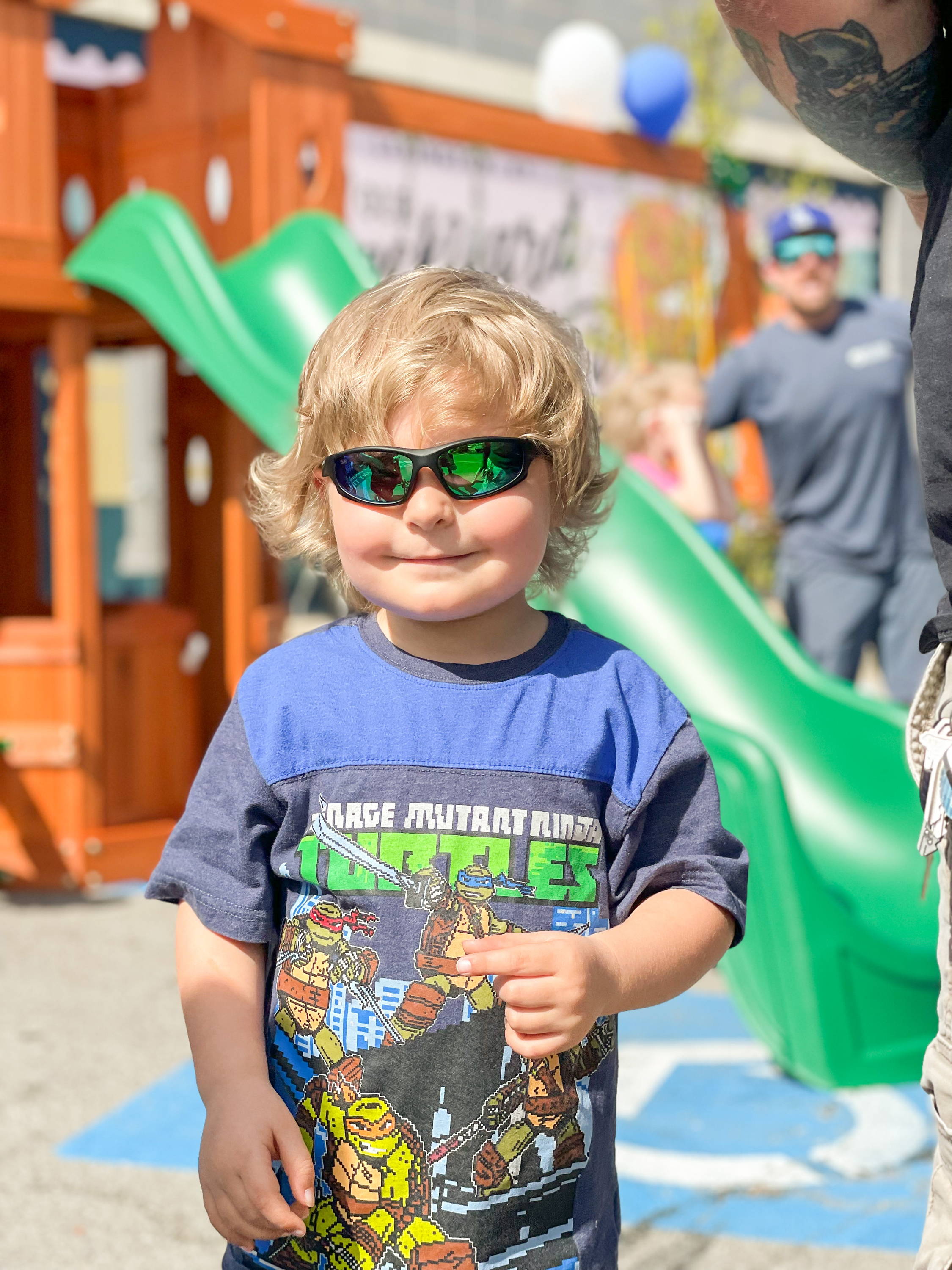 The playset was reassembled at the family's house that same evening by the Roc Solid Team under the close supervision of Logan and Vanessa. The two kiddos had a blast exploring their playset together.

Our hope is to continue to fuel Roc Solid with the resources needed to help every child and their family battling cancer through hospital Ready Bags and outdoor playsets. Together, we can help Roc Solid touch the lives of so many in their fight against cancer with the power of play.

"Roc Solid has exceeded every one of our expectations as a Shady Rays Impact partner," our Founder and CEO Chris Ratterman said. "From the moment we met until now, Eric and the Roc Solid team have shown dedication, compassion, and care for every one of the families and communities they serve."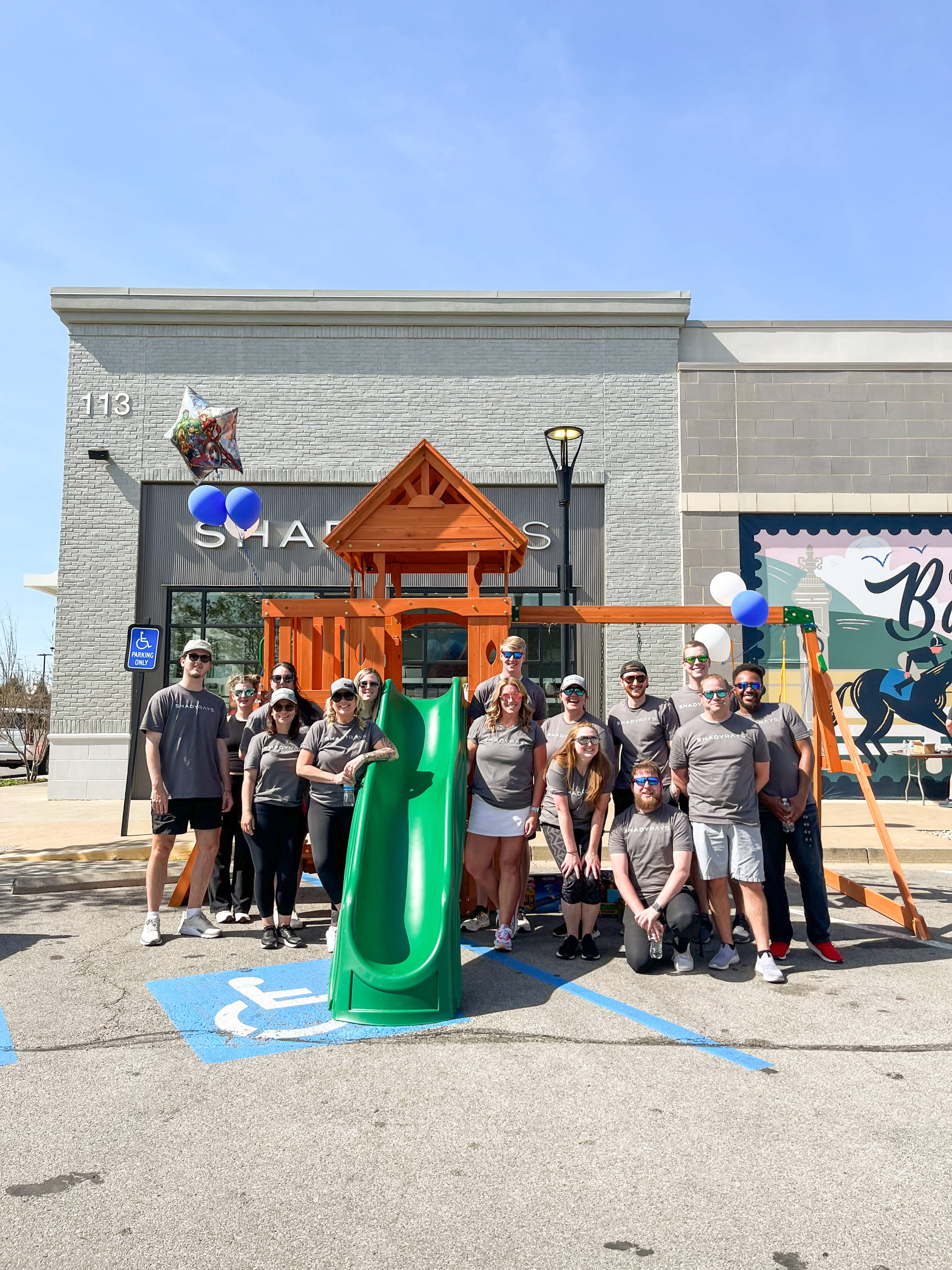 We're excited to partner with Roc Solid Foundation for more playset projects in the future, both in Kentucky and around the US. Together, we will restore the gift of play to kids fighting cancer.